The stereotype lay out in a photograph is always to have the most important subject in the center. Decades of photographers are raised and taught with this rule. This work by the Slovakian photographer Andrea Junekova does exactly the opposite. I hardly ever saw an image where all the subjects are totally moved to the fringe of the frame. This photograph is an exciting scenery where the spectator can loose himself searching for the story.
Erik Kessels – Der Grief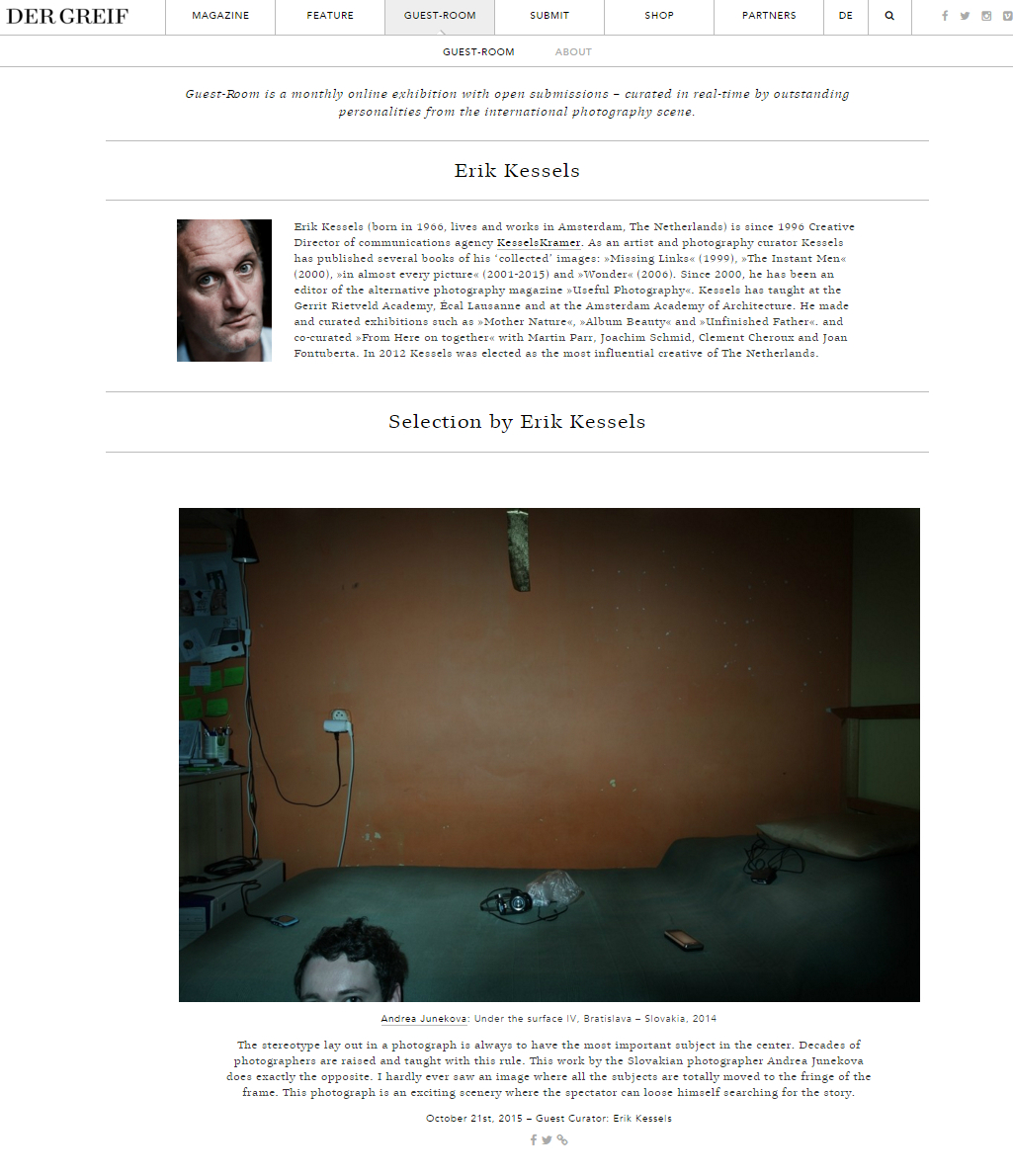 Der Greif – Guest room,  Curator: Erik Kessels
Guest-Room is a monthly online exhibition  – curated in real-time by outstanding personalities from the international photography scene.